Wurmwood Photography is looking for ladies that are out of this world to make a calendar that aims for the stars!
The Space Babes calendar will feature 15 women from around the universe, both cosmonaut and alien, that are gorgeous no matter how many eyes they have.
Think campy 70's sci-fi pinup, and you have our main theme. Ladies clad in silver, wielding ray guns, bright saturated colors, and of course a helmet or two!
Models:
The models used in this calendar will be the top voted ladies in a photo voting contest. Interested parties will fill out the form at the bottom of this page and submit a photo of themselves to be used for voting.
Once voting begins, fans and friends will cast their votes for the best gals to grace the pages of our calendar.
The top 15 ladies with the most votes will be selected, with the leader snagging the cover and first choice of month, and the other winners selecting their month in order of contest rank.
Winners will be dressed as either a space cadet or an alien, and each photoshoot will be unique from the last.
Ten of the months will feature one girl, one month will feature two girls, and one month will feature three girls.
All models will receive digital copies of their sets, as well as free high resolution digitals that they will be allowed to print anywhere they please and sell on their websites, Patreons, and more.
There will be a $5 entrance fee for all interested parties that will go towards to cost of props, set design, and costuming. If you do not have $5, you can find a sponsor to pay for you.

This contest is open to women of all shapes, sizes, color, nationalities, and planets.

To join, fill out the application at the bottom of this page.
Winning 15:
- Full-service alien or astronaut photoshoot with costume, makeup, props and more .
-One of the images from your shoot published in the 2019 Space Babes Calendar.
-Your final images and behind the scenes photos published in a coffee table book and other promotional materials like stickers, posters, prints, and more.
-The right to print and sell your final images as you please. (After sales of the calendar start)
-A feature, advertising, and promotion covering the project on
Dead Chick's are Cool's
website and social media, including their Facebook page of over 305k followers and Instagram of over 34k followers!
-A feature covering the project in
Propulsion Magazine's
January issue.
Top 1:
The lady who receives the most votes will also receive:
-Cover of the 2019 Space Babes calendar.
-1st choice in month and theme for the calendar shoot.
-Back cover of Propulsion Magazine's January issue.
-Strange Fire & Fumery Sample scent prize package:
-Three Tealight Candles (scents: Witch Wife, Tryst, and Black Goat)
-Four 6-pack incense sets (scents: Witch Wife, L-Word, Trollrökelse, and Tryst)
-Three incense sample sticks (scents: Black Mass, Odalisque, and Atelier)
-Stickers and other random goodies
-An Envied Clothing prize package:
-To be announced!
-A Cultist Crafts prize package:
-A rainbow chainmail choker
-Cherry print bondage collar
- A Belladonna's Cupboard prize package:
-To be announced!

-MORE TBA!
Contest Details:
Entry Fee: $5
(all entry fees go toward costuming, props, and set building)
Entry Deadline: July 8th 11:59pm
Voting Begins: July 10th 6:00pm
Voting Ends: July 24th 6:00pm
Winners Announced: July 25th 9:00pm
So, why the entry fee?
Entry fees suck, we understand. What's the big idea? Well, the bittersweet truth is that props, costuming, and set design requires money. Lots of it. My pockets are only so deep (and I'm a female so I'm lucky to have pockets at all), and I want these photoshoots to be as slammin' as I can make them. To do that, we need funding. The entry fees will go directly towards supplies needed to make this dream a reality. That's it, pretty simple really. And we know it sucks, but we've secured several great sponsors who are willing to offer some incredible prizes to the winners that more than make up for the $5 you'll spend entering the contest. And if you don't make it? You're still helping me by supporting my cause and my art, and it's truly appreciated in every way a bad-ass contribution can be appreciated!
The Calendar:

The calendar will be 12 months of jaw dropping beauty, spanning the universe from sea to methane sea.

In addition to the calendar, each photo will be available as an exclusive 18x24 poster, 5x7 print, and coffee table book (including behind the scenes, outtakes, and extra images)
After shooting is wrapped up, the ray guns and other props we'll be creating will be auctioned off, raffled away, and part of a giveaway.
Donations:
Donations are being accepted via paypal at Paypal.me/Wurmwood
All donations will be used for props, set building, and costumes.
Everyone who donates (even $1) will be entered in a drawing to win The following prize pack:
- A free copy of the calendar, signed by every model and photographer.
- One free ray gun used on one of the pages.
-A free 16x20 Space Babe poster

Anyone who donates $50 or more (money or supplies) will be named at the end of the calendar and coffee table book as a special thank you.
If you would like to donate or lend your costume pieces/props, or if you would like to donate supplies, please let us know!
Any designers who want to sponsor the project by lending costume pieces will be credited at the end of the calendar and coffee table book.

Know a gal that would be perfect for this? Sponsor her and pay her entry fee.
You MUST get her permission first before entering her into the contest.
Keychains!
Want to donate to the cause even further? Buy one of our 3d printed ray gun keychains! All keychains are $5 + $3 s&h in the U.S.
To purchase, send your $8 to Paypal.me/Wurmwood
Be sure to include your full name and address in the notes section so we know where to send your keychain.
Keychains will be printed and shipped immediately, and you will receive an email to the address you signed with when it ships.
Want to pay a different way, or want one shipped internationally? Email us at Booking@WurmwoodPhotography for inquiries.
Buying more than one? You only need to pay $3 shipping for the first, and then an additional $1 more shipping for each gun.
*Please note, all ray guns are painted silver and are not green. Because of 3d printing, guns may vary slightly from piece to piece.*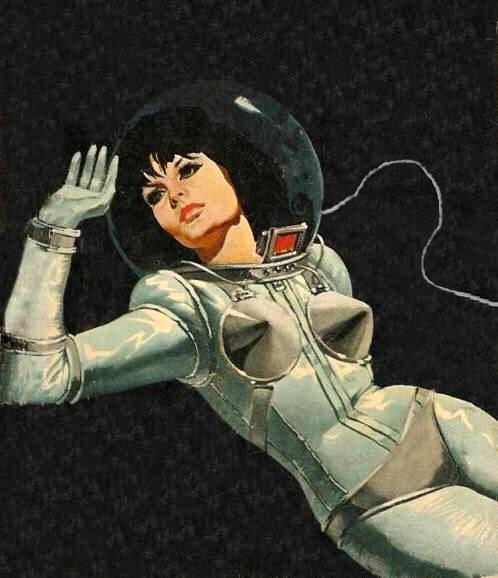 Volunteers:
This project will require extensive prop and set building, as well as elaborate costumes and makeup. In order to make this the best we can, I am looking for all the help I can get. Folks who want to offer their time to build sets, props, do makeup, and more. All volunteers will be listed on a special thank you page in the calendar as well as the coffee table book.
Behind The Scenes:
Photos and video will be taken of the entire process! Prop and set building, makeup, and the photoshoots themselves! Be sure to follow Wurmwood Photography on facebook for all the updates!
** Space girl inspiration art featured on this page does not belong to me. **
REFUNDS:
Entry fee and donation refunds will not be given unless;
a.) the contest or project is canceled for any reason.
b.) not enough interest or sign ups to continue project.
c.) not enough money was raised to fund the entire project.
In the event of one of these, email us to process your refund.
Refunds may take anywhere from 1-2 weeks, depending on your bank and/or method of payment.
Keychain purchases and direct donations of supplies (or purchasing supplies for us from our wishlist) cannot be refunded.
Feel free to save/share these banners anywhere you please!
Copy/Paste html:
<a href="http://wurmwoodphotography.com/space-babes-calendar-contest">
<img src="http://wurmwoodphotography.com/files/images/Banner-copy_1.jpg" alt="WurmwoodPhotography.com" style="width:500px;border:0;">
</a>
(transparent background version)
Copy/Paste html:
<a href="http://wurmwoodphotography.com/space-babes-calendar-contest">
<img src="http://wurmwoodphotography.com/files/images/HeaderLogoTransparent_2.png" alt="WurmwoodPhotography.com" style="width:500px;border:0;">
</a>